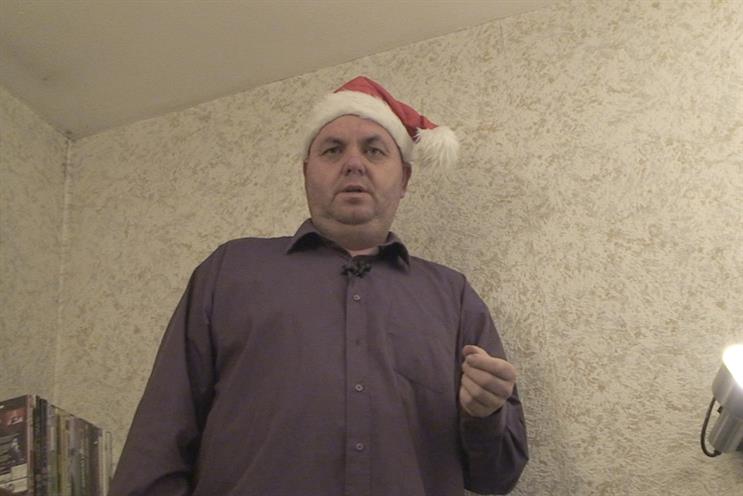 The ad is a three-and-a-half minute preview of a new reality documentary, 'Christmas in a Day', funded and commissioned by Sainsbury's and directed by Macdonald.
Sainsbury's and its creative agency Abbott Mead Vickers BBDO approached Macdonald, the director of the crowd-sourced YouTube film 'Life in a Day', which has had over eight million views.
Macdonald, who also directed 'The Last King of Scotland' and 'Touching the Void', invited people in the UK to submit videos of their Christmas to him in December 2012. He had film editorial control over the film, while AMV BBDO produced the trailers.
He used the 360 hours of footage submitted to create the 50-minute film, which is a compilation of real-life footage from households around the country.
The first TV trailer will take up the entire centre ad break during 'Coronation Street' on ITV tonight (13 November). Two shorter versions, 40-second and 60-second trailers, will then air between 13 November and 21 December.
Richard Arscott, the managing director at AMV BBDO, said: "Collaborating on this new Christmas project with Sainsbury's and Kevin Macdonald has been a really exciting journey, from conception to seeing the finished production.
"We are very proud to have been a part of the creation of a film that so brilliantly captures the real British Christmas."
A traditional food-focused Christmas advertising campaign will launch next week.
Macdonald, who had long been interested in making a crowd-sourced Christmas film, said: "When we made 'Life in a Day' we asked people around the globe to record their lives on a single ordinary day.
"When we were cutting that film we talked about what it might be like if we chose a day that already had significance to people. Christmas is the one time in the whole year when ordinary British life is suspended. We have time to contemplate life and be with those we love."
The full-length 'Christmas in a Day' film will launch on YouTube on 29 November, with a premiere at Bafta the night before.
Some Sainsbury's customers will be given DVDs of the film in store. Since the film was created, Sainsbury's has met with all those who appear in it, to show them the footage.
Macdonald added: "I was overwhelmed by the creativity and enthusiasm of the people up and down the country, from every walk of life, who filmed their Christmas and shared it with us.
"I feel that the finished film stands out for many reasons – it is funny, moving, often beautifully shot and above all truthful. I am immensely thankful to everyone who took part and to Sainsbury's for making the film possible."
Macdonald worked with the production companies Ridley Scott Associates and Scott Free London on the film.
He previously won an Oscar for his first film, 'One Day in September', examining the 1972 murder of Israeli athletes at the Summer Olympics in Germany.
The Sainsbury's ad is one of the later Christmas campaigns this year. The supermarket traditionally launches festive advertising after Armistice Day on 11 November as a mark of respect to the British Legion armed forces charity, which it supports.