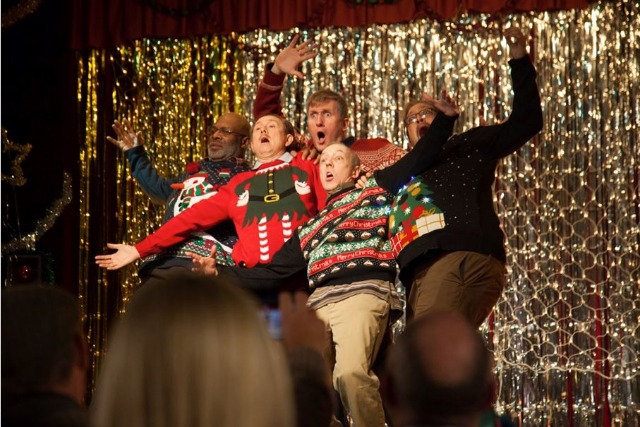 The film, set on stage in a community hall, shows a handful of "dads" dancing to a remixed dubstep version of Tchaikovsky's Dance of the Sugar Plum Fairy.
It has been viewed 566,000 times on YouTube and more than 1.1million times on Facebook since launched on Monday.
Shot in a deliberately "low-fi hand-held style", it shows middle-aged men up to age 59 performing the choreographed dance to a real live audience.
Sainsbury's has also made the song available to download through its channel Sainsbury's Entertainment and Soundcloud.
"We wanted to celebrate the fun of Tu's Christmas jumper range with something a bit unexpected," said Sainsbury's digital marketing manager, Meera Folkes.
"Judging by the response, there's now going to be even more dad dancing across British homes this Christmas."
Brand: Sainsbury's
Agency: Gravity Road
Read next