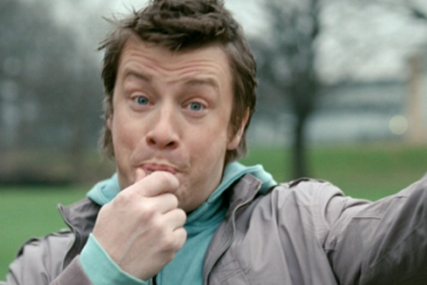 The partnership comes to an end at the end of the year. Oliver's swansong will be a Christmas campaign, details for which are being kept under wraps.
In his time with the supermarket, Oliver has spearheaded campaigns including 'Feed Your Family for a Fiver', 'Feed Your Family for £50 a Week' and most recently 'Switch the Fish'.
Justin King, chief executive of Sainsbury's, described the partnership as "one of the most successful and mutually rewarding" in the supermarket.
He said: "Jamie has been an excellent ambassador for the Sainsbury's brand over the past 11 years, spearheading our goal to offer our customers fresh and tasty food, while maintaining strong ethical standards."

Oliver said: "I've made some great friends at Sainsbury's and I know we'll still be talking for years to come.
"The way they take on challenges – like their commitment to sourcing higher welfare products, such as chicken and eggs ­ is something to be proud of.
"I'll miss them but it's a good time to move on."
Read Rachel Barnes' blog: Brand Jamie Oliver put Sainsbury's in the shadows - so it's the right time to try something new.