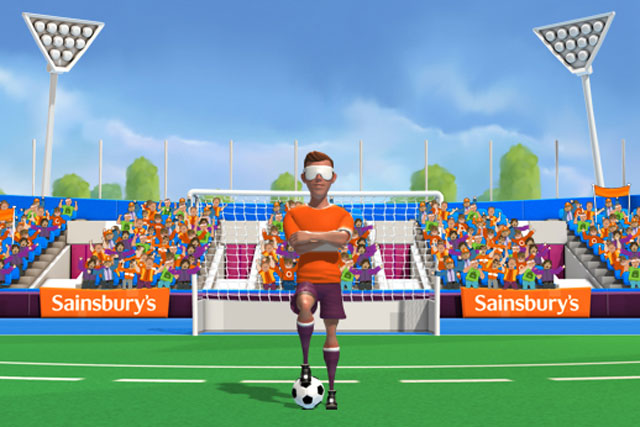 The supermarket's Paralympic ambassador David Beckham, who controversially missed out on a place in the Team GB football squad, will feature in the online game.
Content agency Drum worked with independent digital agency Chunk to create the game in conjunction with Channel 4, the official broadcaster of the Paralympics.
The online game is hosted on a Sainsbury's dedicated microsite on Channel 4's website.
Players undertake a series of challenges including learning how to pass, tackle, dribble and score using 3D sound technology.
Traffic will be driven to the game using Sainsbury's social media channels including Facebook and Twitter.
Sainsbury's is running the game in conjunction with an in-store and online Paralympic ticket giveaway.
Jat Sahota, head of sponsorship at Sainsbury's, said: "We want to provide customers all across the UK the chance to get involved with the Games, whether they are able to visit an event or just getting to grips with the game from home."
Follow @mattchapmanuk