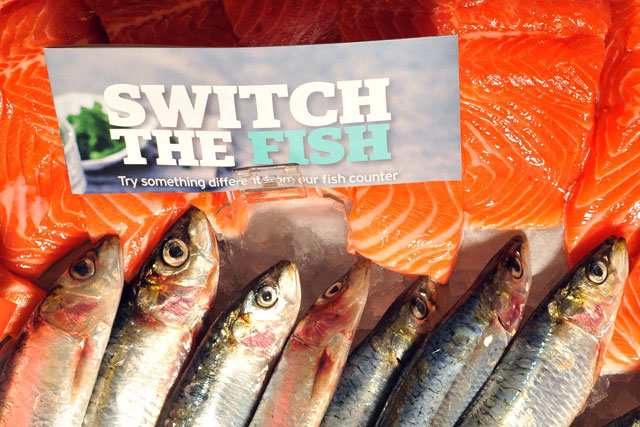 The 'Switch The Fish' initiative will launch on Friday (25 January). It will be promoted via social media platforms using the #switchthefish hashtag, and with a series of infographics on Sainsbury's Facebook page about the UK's consumption of fish.
In total, Sainsbury's will give away seven tonnes of sustainable fish, including lemon sole, mussels, Cornish sardines and coley fillets as an alternative to cod, haddock, tuna, salmon and prawns.
Justin King, chief executive at Sainsbury's, said: "Sainsbury's is committed to fishing responsibly and helping change UK fish-eating habits.
"We know our customers care about responsibly sourced food and this is a great opportunity for them to try some alternative British fish for free."
Sainsbury's is also partnering with the Fishermen's Mission charity, which supports fishermen and their families at times of crisis, as part of the initiative.
For three weeks from 25 January, Sainsbury's will donate 5p from every pack sold of the sustainable fish to the charity.
The campaign will also involve Sainsbury's stocking a free 'Switch The Fish' booklet at fish counters, which will involve recipes and tips for cooking and preparing fish.
The activity fits into the brand's "Live well for less" brand idea, which marketing director Sarah Warby said she will look to continually evolve throughout the year.
Follow @mattchapmanuk