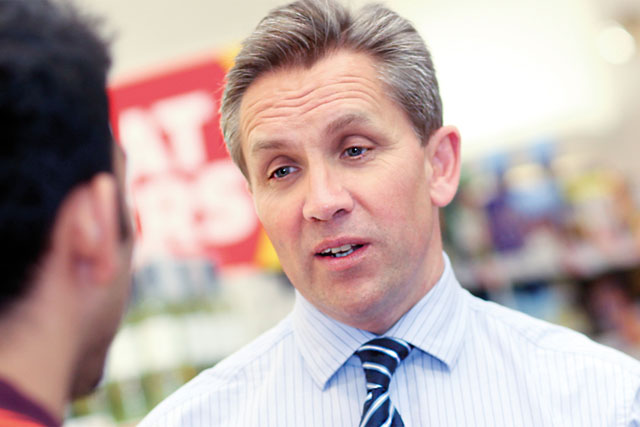 Sales of its core "by Sainsbury's" range, which completed its relaunch last month, were up nearly 7% for the 12 weeks to 8 June 2013, while the Taste the Difference range was said to be growing at "over 10%", reaching sales of £1bn.
King highlighted the re-launch of Sainsbury's Little Ones nappies, which coincided with the withdrawal of the Huggies brand from the UK, as a notable success, adding that it offered customers "an equivalent quality product for a significant saving".
Total sales for the first quarter were up 3.6% (3.3% excluding fuel) with like-for-like sales up 0.7% (0.8% excl. fuel), extending Sainsbury's track record to 34 consecutive quarters of like-for-like growth, while market share at the UK's third-largest supermarket rose 0.2% to 16.8%.
King attributed the growth in market share to the retailer's strategy "of focusing on general merchandise categories which are complementary to our great food offer", adding that "non-food continues to grow at twice the rate of food", with kitchen electricals up more than 34% and cookware up nearly 23% year-on-year.
Sainsbury's opened 19 convenience stores and refurbished a further 13 in the quarter, helping to deliver sales growth of nearly 20%, "underpinned by strong like-for-like sales". King said the retailer was on track to open two new stores a week for the rest of the year.
King concluded: "We expect the challenging economic environment to continue through this financial year.
"By helping our customers to Live Well For Less through our ongoing commitment to great quality own-brand products, Brand Match, competitive pricing and targeted promotions via Nectar and coupon-at-till, we are well positioned to continue to outperform the market."