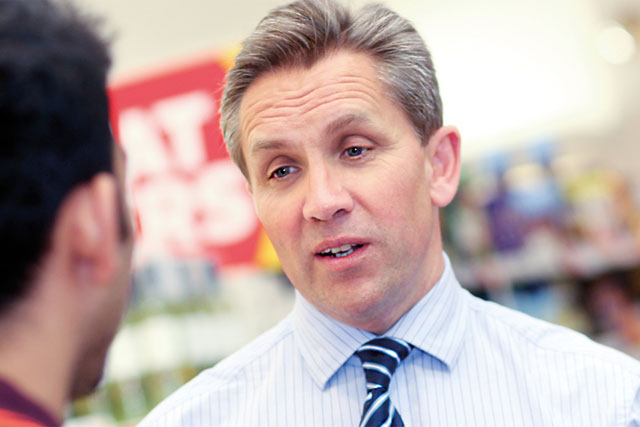 In a trading update, Sainsbury's has revealed that like-for-like sales in the 10 weeks to 15 March were down 3.1 per cent, excluding fuel. This compares with a 3.6 per cent rise in the same period last year.
King blamed a combination of tough trading conditions and "tough comparatives", with the corresponding quarter last year including a boost for Sainsbury's after its rivals' products were found to contain horse meat.
However, the retailer said it had retained its UK market share of 17 per cent and was seeing continued growth in its own-label products, reported as "significantly ahead of branded products". Sainsbury's also revealed a 15 per cent year-on-year growth in its convenience business.
King, who is set to leave the supermarket in July, said: "The market is now growing at its slowest rate since 2005, with falling food inflation in particular benefiting customers. The later timing of Easter and Mother's Day, which fall in quarter one of our new financial year, and unseasonable weather, have also contributed to lower market growth year-on-year.
"Although some economic indicators are showing an improvement in the health of the economy, we expect the outlook for customers to continue to be challenging for the coming year. We remain confident that our differentiated offer, supported by 'value for values', Nectar data and Brand Match, will allow us to outperform our peers in the year ahead."