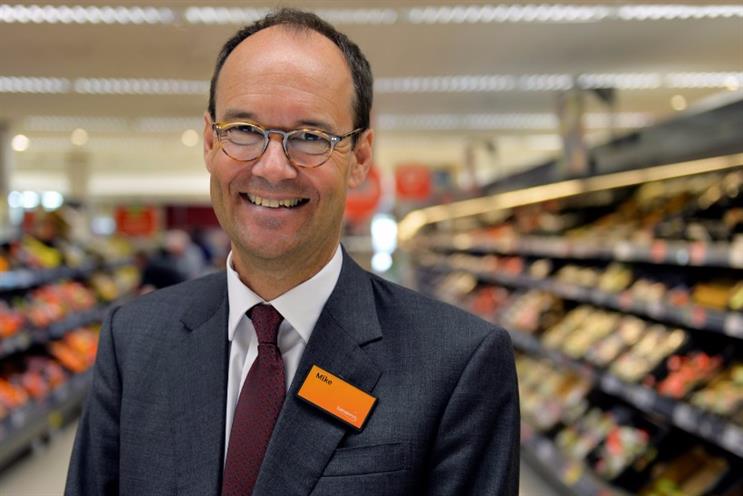 You have to feel for Mike Coupe. He reported a £72m loss today as his first full-year results since taking over from Justin King last year. I am sure if he could have chosen any other time in history to be at the helm of such a super-tanker, it would not have been now – but things don't always work out as planned and retail these days is a tricky business indeed.
Compared to the epic £6.4Bn loss reported by Tesco last month, it could seem that yet again Sainsbury's has managed to ride the storm and make the best of a bad lot – but despite Mike Coupe's confident statement saying that the business is showing ''…good progress…'' and ''…investment in price and quality are showing early signs of transaction and volume growth'', the business is facing significant issues.
No one can fund price cuts forever
1) New shopping habits, old style store base.
Just like Tesco, Sainsbury's loss is attributed to property write-downs - assets are worth less than they used to be and as with the rest of the Big 4, Sainsbury's is increasingly becoming the 'wrong shape' for the new 'little and often' UK shoppers. These higher frequency, lower spend shoppers require small, more convenient local stores and are shunning the out-of-town 'big-box' superstores. But it doesn't stop there.
2) All-out Price War.
Sainsbury's pre-tax profits excluding property write-downs, showed a 14.7% decline with like for like sales down 1.9%. On top of the new breed of shoppers, there is food price deflation and a price war (on account of the hard discounters Aldi and Lidl) to contend with. Sainsbury's £150million pledge to cut prices back in November has kept them in the game but not won any significant ground – it shows no sign of abating and is a costly exercise indeed. No one can fund price cuts forever.
So what is the outlook like for Sainsbury's now?
A resurgent Tesco could be the biggest threat Sainsbury's has
Well, first off, out of all of the Big 4, Sainsbury's has the best structural portfolio. The convenience offering is in 16% growth and opening new 'Local' stores at the rate of 1-2 a week.
On top of this, it has a London-centric footprint which accounts for nearly 1/3 of total sales with reported growth of 3%, in complete opposite to the rest of the country.
Sainsbury's is being more creative
Sainsbury's is building its online presence too and being more creative with the space it has. Joint ventures with Argos Digital, appearing in larger stores, as well as using out of town sites for building flats and hotels.
Looking more closely at the numbers, there are some shining stars. Non-food sales are doing very well with general merchandising reporting growth of 7% and the Tu clothing range in double digit growth of +12%.
Mike Coupe has a battle on his hands, there is no doubt about it, but he has some definite advantages in terms of portfolio, footprint and range – his strategy is holding its own. However, retail fortunes change in a heartbeat and it just may not be radical enough.
We are in a new shopping era and consumers are demanding that retailers be new and different too. Perhaps the catastrophes Tesco has seen of late will serve as a catalyst for this – and that is something to really think about, a resurgent Tesco could be the biggest threat Sainsbury's has.
---
Recommended