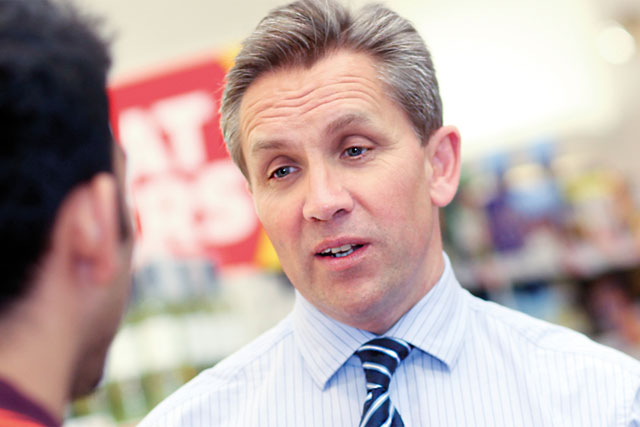 Sainsbury's has reported a 1.7% like-for-like sales rise in the quarter ending 29 September, on the same day that Tesco revealed it had returned to sales growth after seven quarters.
Justin King, chief executive at Sainsbury's, said: "We are seeing the benefit of our ongoing investment in our own-label ranges, particularly by Sainsbury's, which is growing at its strongest rate in recent years, and our Taste The Difference range, which is seeing near double-digit growth.
"Our own label penetration is increasing at a faster rate than any of the major supermarkets; a testament to the investment we have made in the quality of our products."
Tesco is also reporting a strong sales increase in its Everyday Value range with chief executive Philip Clarke revealing that sales increased 10% year-on-year during the first half of its financial year.
However, the sales rise for the Tesco value range comes after it beefed it up with 550 lines after rebranding it from Value to Everyday Value.
King said Brand Match reinforces the "competitiveness" of the Sainsbury's price position, on the same day that its Brand Match campaign was banned by the ad watchdog for implying customers would not pay more for brands at Sainsbury's than they did at Asda or Tesco.
Despite the ad watchdog finding the Brand Match scheme campaign misleading, King claims Sainsbury's customers "tell us that they believe it to be the simplest price guarantee in the market".

Follow @mattchapmanuk