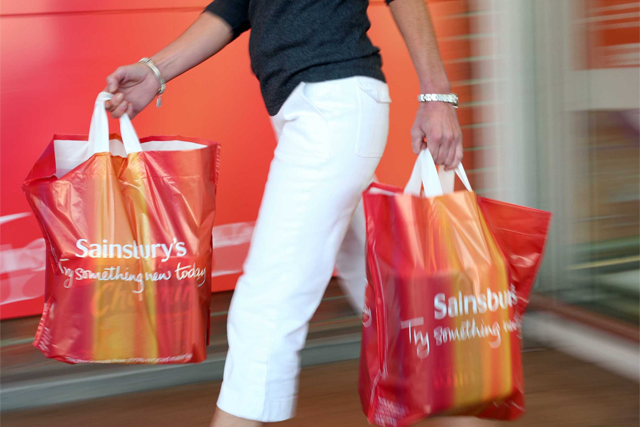 The move marks a change in strategy for Sainsbury's, which has previously shied away from promoting itself as a price-driven retailer even though its rivals Asda and Tesco have long-battled for customers on price.
Sainsbury's is trialling a new initiative, called Brand Match, which compares the prices of its own branded goods with rival supermarkets.
If the cost of a customer's basket is cheaper elsewhere, the customer is given a voucher to the value of the difference, in an effort to win their loyalty.
Sainsbury's customers have to spend at least £20 to qualify for the offer. The maximum discount they can receive is £20.
The Brand Match technology is being trialled in 12 stores in Northern Ireland but could be rolled out across the majority of Sainsbury's outlets.
The offensive from Sainsbury's has already prompted a response from rivals, with Tesco putting signs up at its stores saying it will accept the Sainsbury's vouchers.
Asda is also understood to be working on a similar online initiative.