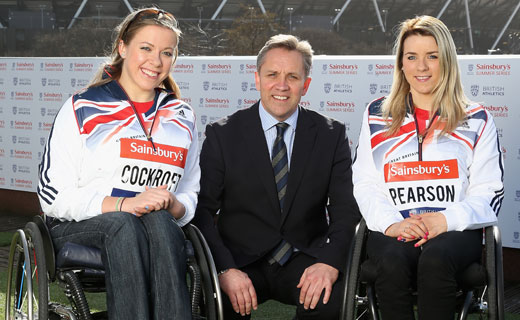 Sainsbury's, which sponsored last year'' Paralympic Games, has been named as the title sponsor of all three domestic televised athletic events taking place this year – the Birmingham Grand Prix, The British Championships and Trials, and the three-day London Anniversary Games.
The Anniversary Games is forecast to be the most high-profile of the three events, with Usain Bolt and other top global athletes expected to compete at the Olympic Stadium this summer.
The signing of the deal marks UK Athletics' first signing of a sponsor since its split with Aviva last year after 13 years.
As part of the deal, Sainsbury's will provide long-term financial support for UK Athletics' Paralympic programmes in a deal that runs until 2017, when London hosts the IPC World Athletics Championships.
Sainsbury's claims that its legacy programme has already provided £2m in funding for schools, clubs and organisations.
Follow @joneddyreynolds