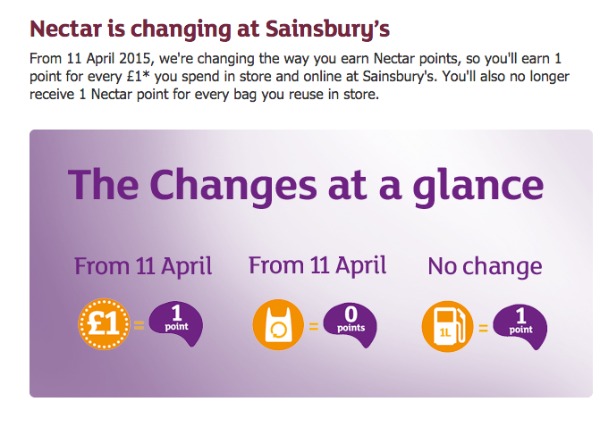 Sainsbury's is set to make changes to its Nectar rewards programme next year, slashing the number of points a customer can earn from April.
The retailer said the Nectar loyalty programme will see customers earning one point for every £1 spent next year instead of two points for every £1 from next year. It has also scrapped its rewards programme for reusing carrier bags, meaning customers will no longer earn one point for every bag reused.
A spokesperson said that despite the changes, there would be benefits to consumers with more "high value bonus events" including Swipe to Win, 10x points on fuel and more categories added to the Christmas 'Double Up' points event, which would enable points to go "even further." It would add toys, electrical, home and clothing, seasonal and entertainment to this promotion as well.
She added that Sainsbury's was in the process of informing all Nectar customers of the changes and would announce more Nectar deals in the future.
The changes, which mean that customers will earn half the amount of points for every £1 spent at Sainsbury's, have prompted an outcry on Twitter from some customers.
Read next