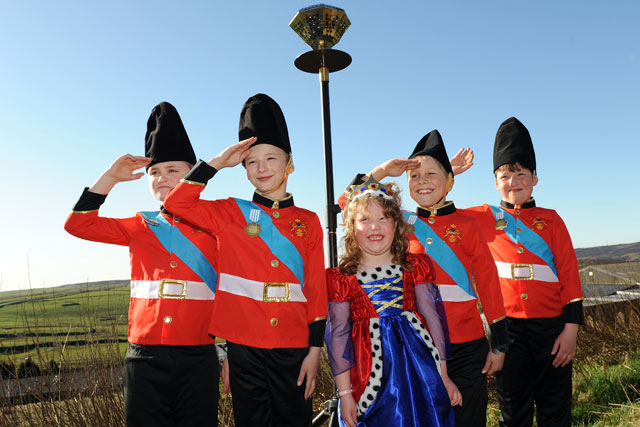 As part of the deal, the supermarket will offer significant discounts to beacon holders to prepare them for their lighting ceremony celebrations.
Sainsbury's also says it will contact beacon party organisers and help them to spread the message to local communities, along with providing beacon party "starter kits" and discounts on shopping.
The Queen's Diamond Jubilee Beacons celebrations will feature more than 2012 beacons being lit between 10pm and 10.30pm on 4 June across the United Kingdom, the Channel Islands, the Isle of Man and the Commonwealth.
Beacons have been traditionally used for hundreds of years in order to communicate and have been part of Royal Wedding, Jubilee and Coronation celebrations for over a century.
Beacons were lit in 1897 to celebrate Queen Victoria's Diamond Jubilee, as a symbol of unity across towns, borders, countries and continents.
Similar celebrations were also held in 1977 and in 2002, when beacons were lit to celebrate The Queen's Silver and Golden jubilees.
Sainsbury's is already supporting a number of events over the Jubilee weekend, including Sainsbury's Jubilee Family Festival in Hyde Park on Saturday and Sunday, 2 June and 3 June, and the Thames Riverboat Pageant, where two boats will carry Sainsbury's guests and colleagues.
The retailer is also the lead corporate sponsor for the Woodland Trust's Jubilee Woods Project, which aims to plant six million native British trees to mark the Queen's Diamond Jubilee.
Follow Matthew Chapman at @mattchapmanUK