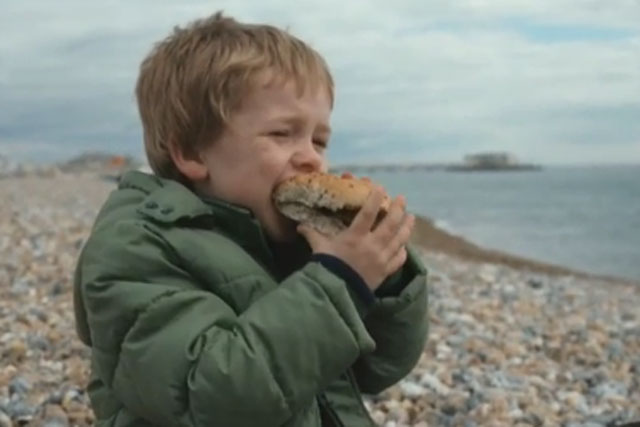 Sainsbury's "summer to remember" push comes two months after M&S launched an ad campaign that carried the strapline "On your Marks for a summer to remember".
M&S used the campaign, which was created by RKCR Y&R, to subtly associate itself with the biggest events of 2012, including the Queen's Diamond Jubilee and London Olympics, despite not sponsoring either.
Andrew Mann, director of loyalty and insights at Sainsbury's, speaking exclusively to Marketing, said: "We spend a lot of time listening to our customers.
"One thing they were saying is they were really looking forward to a summer to remember with the Jubilee followed by the Parlaympics.

"What they wanted though was people they could trust.
"They wanted people who weren't just jumping on the bandwagon but were getting deep into the grassroots, which is why what we haven't done is just put a load of union jacks up in our stores."
Sainsbury's is sponsoring the Paralympics, the Jubilee river pageant and beacons and backing a festival at Hyde Park.
The retailer is currently running an ad campaign that features a boy having a great weekend at his own Jubilee party and will launch further ad campaigns to push the "summer to remember".
Mann said: "I think the big news is trying to be clear around how we are going to make this a summer to remember and the Jubilee is the beginning of that.
"We are trying to make sure customers understand we are one of the few retailers that are involved in the whole summer – we are involved in the Paralympics and the Olympics and the Jubilee".
Sainsbury's is not an Olympic sponsor but Mann said it will work closely with official sponsors to "make sure our customers can really make the most of what's happening during the Olympics."

Sainsbury's will do "simple" in-store activity with P&G, Coca-Cola and Heineken to activate their sponsorship of the Olympics.

Mann said: "There are some pretty strict Locog rules around what we can and can't activate so we will be making sure customers understand Sainsbury's is part of the Paralympics."
Follow Matthew Chapman at @mattchapmanUK