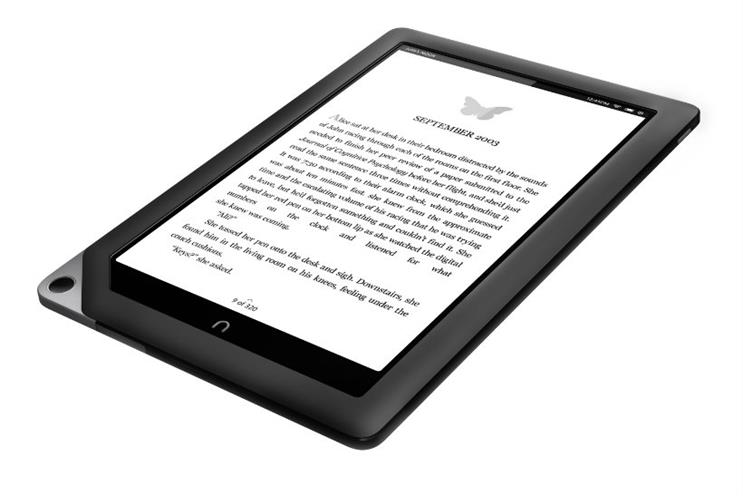 The Nook e-reader was launched in 2012 as a rival to the Amazon Kindle. But the company emailed its UK customers last week notifying them that the Nook store would be shutting down on 15 March, meaning they could no longer buy e-books from Barnes & Noble.
The news comes days after Barnes and Noble reported losses for its Nook business of $11.2m, on sales of $51.7m, down 33% year on year.
The chain has struck a deal with Sainsbury's to transfer its e-books customers to the supermarket's Entertainment on Demand platform.
The deal does not comprise a sale of the business, nor was there any financial exchange. It will allow Nook customers to continue accessing their e-books library through Sainsbury's e-books, music and digital magazine service.
Nook customers will have to apply for a Sainsbury's Entertainment on Demand account on or before 1 April this year. Switching over accounts will give them access to the "vast majority" of e-books bought on Nook's store, although Sainsbury's said it is working with publishers to ensure it can replicate as many titles as possible. Customers who lose e-books due to a lack of availability on Sainsbury's platform will receive refund vouchers from the supermarket.
Customers will still be able to buy books through the Google Play and Amazon Kindle apps on their devices.
Barnes & Noble has already partnered Sainsbury's, bringing the Nook e-reader to hundreds of stores in 2012, but the new agreement is a standalone deal.
A spokeswoman for the supermarket said: "We're delighted to be welcoming UK Nook customers across to Sainsbury's Entertainment on Demand, which allows customers to enjoy their favourite e-books, digital magazines, music and movies through digital downloads, whenever and wherever they want.
"With Sainsbury's Entertainment on Demand going from strength to strength and with millions of e-books, movies, music tracks and digital magazines available to choose from, this is an exciting time for Nook customers to be joining the platform."