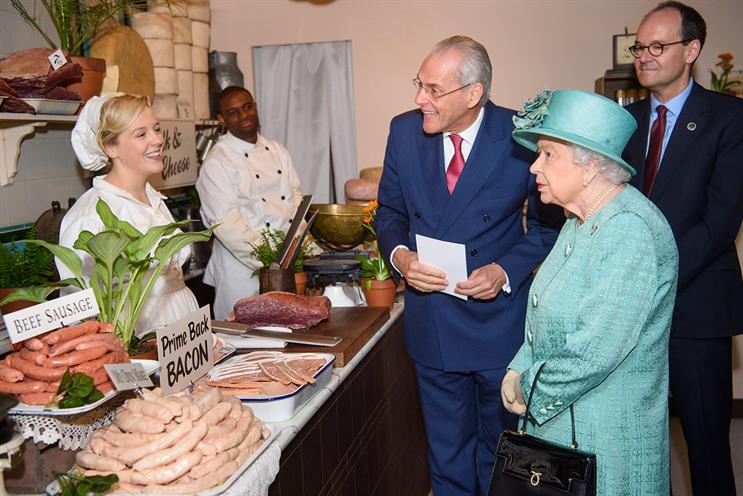 Sainsbury's is going back in time to celebrate its 150th anniversary with a pop-up in Soho. The Queen visited the replica store this morning (23 May) and was shown how to use the self-service checkouts.
During a half-hour visit, the Queen saw a replica of Sainsbury's first delivery bike and counters displaying the three items sold in the first stores: butter, milk and eggs.
Guests will be taken on an immersive journey of the past 150 years, from the first family-run shop on Drury Lane in 1869 through to the present day.
A Sainsbury's spokesperson said: "This pop-up is part-immersive theatre and part-window into the past – we're delighted to invite the public to experience key moments from our history as we look forward to another 150 years."
Stepping on to a Victorian Drury Lane, guests will be guided on an adventure through time, discovering the sights, sounds and flavours of different periods. Actors will bring to life over five decades of history, from the turn of the century, through two world wars and up to the advent of "self-service" shopping in the 1950s. Formed of three rooms, the experience includes immersive soundscapes, historical settings and an exhibition of key pieces from the supermarket's history.
The experience was designed by Proud Robinson & Partners and will be open to the public during 25-26 May.