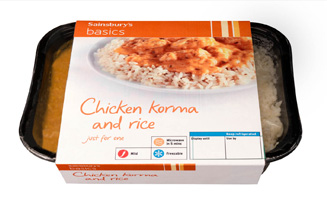 The Zone launches on 3 June and will move all Indian-cuisine-based products together to make it easier for consumers to find the items they need for a curry night-in. Of the 80 products, Sainsbury's is also adding an Indian range to its Basics offer for the first time with the addition of four products, including ready meals, samosas and naan breads. Four fresh Indian sauces will also be rolled out; these have been created exclusively for Sainsbury's by a selection of Indian chefs.

The Indian zone will take up to three bays and feature point-of-sale signage to increase awareness and make it easier for shoppers to locate.

Melanie Sachdeva, Sainsbury's category manager for ready meals, said the changes were the result of customer feedback and that the supermarket was confident that by putting ready meals, side dishes and fresh sauces in one place, shoppers would find it more convenient.