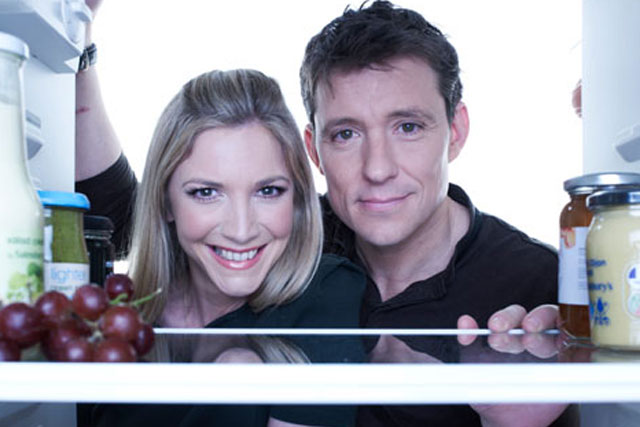 The tie-up cements the relationship between the retailer and broadcaster following the pair's Paralympic partnership last year.
The series is presented by Ben Shephard and Lisa Fualkner and will air from late February.
It is thought to be majority-funded by Sainsbury's and marks its first foray into ad funded TV.
The retailer has previously sponsored shows on commercial TV.
The programme will be broadcast from a purpose built interactive studio at a Sainsbury's store with a live studio audience and will feature an interactive element as the audience at home will be encouraged to ask questions via social media.
Celebrity guest and well-known chefs will feature in the programme and Sainbury's products will be used within recipes featured in the show and branded products will also appear on in-show recipe graphics.
Sainsbury's branding will feature within the programme's title sequence, credits and on cue cards held by Shephard and Faulkner.
Sarah Warby, marketing director at Sainsbury's said: "'What's Cooking? From the Sainsbury's Kitchen' is an engaging, fresh format for a cookery show and we are very excited to be involved in such an innovative programme. We're delighted to partner with Channel 4 and to be able to talk to our customers in a different way, brining to life the ways in which Sainsbury's can help people live well for less."
Drum, Omnicom Media Group's branded content agency, worked closely with production company Superhero TV, Channel 4 and Sainsbury's in bringing the venture together.
Details of the tie-up were first revealed in Marketing's sister title Campaign
Follow @johnreynolds10