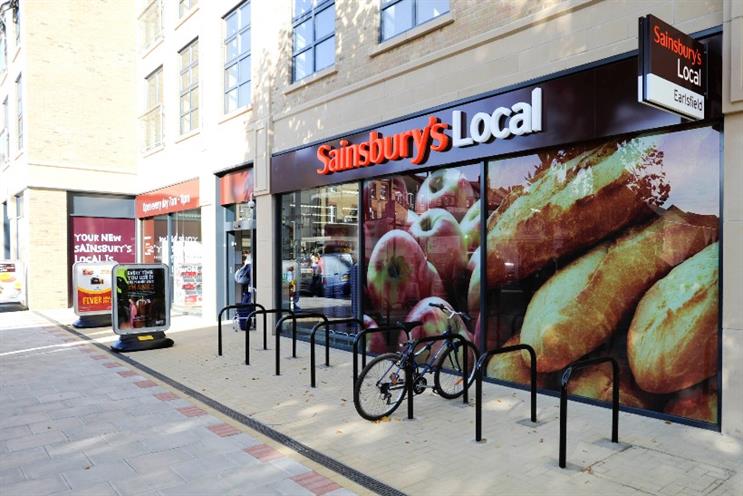 Sainsbury's has removed the checkout area and tills from its Holborn Circus store in London in a three-month experiment to see if paying by smartphone makes shopping more convenient.
The Sainsbury's Local, located at 123 Holborn, was chosen for the trial because 82% of transactions were already cashless.
There will be a helpdesk for people who want to pay using cash or card, but otherwise customers have to use the Sainsbury's SmartShop app downloaded to their smartphone.
Customers will need to scan their groceries on their phone as they go around the store, pay via the app and scan a QR code before leaving.
Sainsbury's claims it is the UK's first till-free grocery store. In the US, the development of till-free stores is being led by Amazon's Go format, which takes convenience further by dispensing with the need to scan items. Amazon has so far opened at least six Go stores in the US and is reported to have picked a site to open one in central London.
Sainsbury's introduced its app in August last year and it can now be used in eight Local stores across London.
Sainsbury's group chief digital officer, Clodagh Moriarty, said: "This is an experiment rather than a new format for us – it hasn't been done in the UK before and we're really excited to understand how our customers respond to the app experience. We'll be with our customers and colleagues all the way over the coming months, iterating continuously based on their feedback before we decide if, how and where we make this experience more widely available."