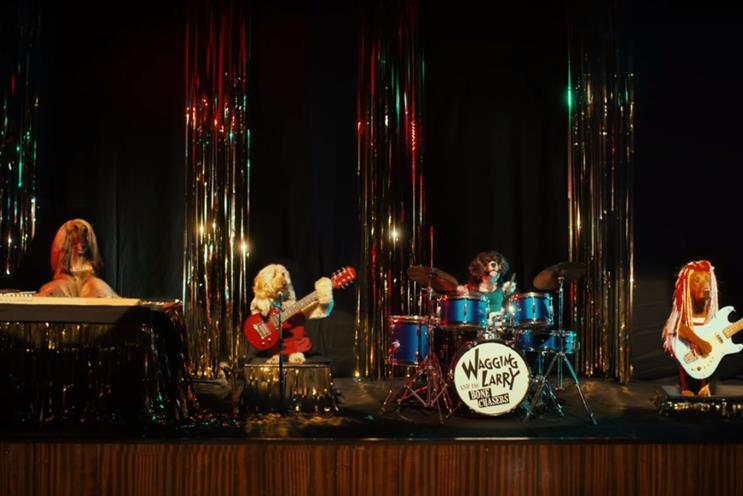 The band, called Wagging Larry and the Bone Chasers, is seen playing the drums, guitar, bass and keyboards, and dressed in Christmas jumpers.
At the end the copy says: "Christmas jumpers are here. (Also available for humans)".
The ad was created by Olly Courtney and Tom Evans at Gravity Road. It was directed by Jack Whiteley through Rattling Stick.
Last year, Gravity Road created an online video featuring dads wearing Christmas jumpers dancing to dubstep. The video generated one million views in two days.