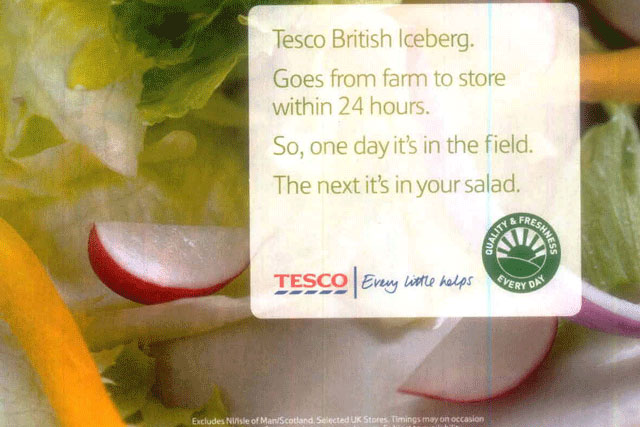 The national press campaign, which ran in June, drew a complaint from rival Sainsbury's for stating: "Tesco British Iceberg. Goes from farm to store within 24 hours".
Small print on the ad, which was created by The Red Brick Road, stated: "Timings may on occasion vary due to unforeseen circumstances."
Tesco admitted to the Advertising Standards Authority (ASA) that not all lettuces within a batch would be delivered to store within 24 hours of being picked, due to the time taken to pick an entire field of lettuces.
The ASA ruled the transportation of lettuces from the field to store was a matter under Tesco's control and as a result, the supermarket was guilty of making misleading claims.
Tesco has been warned to not make misleading claims in the future and told not to reuse the campaign in its current form.
Follow Matthew Chapman at @mattchapmanUK