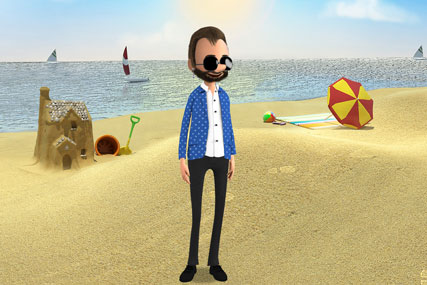 Devised by Saint@RKCR/Y&R and MEC Interaction, the online display and social media campaign consists of a Flash application, available at www.lloydstsbme.com, that allows users to create a Lloyds TSB character in the style made famous by the bank's recent ad campaigns.
The agency has created animated characters to resemble famous figures like Ringo Starr and Beyonce to show that users can build characteristics such as hair, eyes, eyebrows, nose, ears and mouth, as well as choose clothes, accessories and environments.
They can then upload their character to the Lloyds TSB Facebook Gallery, where visitors will be asked to vote for their favourite creation. The character with the most votes will feature in a future Lloyds TSB TV campaign.
Rainey Kelly Campbell Roalfe/Y&R has been the incumbent on the Lloyds TSB ad account since 2002. The agency introduced its animated advertising style, designed by the award-winning animator Marc Craste, in 2007, and has since rolled out more than 30 different spots using the approach.
Lloyds TSB is currently reviewing its £50 million direct marketing account. Proximity London, the incumbent, Rapier, and Wunderman are all vying for the business.