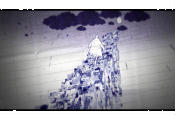 The agency will also launch a 'Committed Giving' campaign in January 2008 for the charity, a new acquisition appeal to recruit new donors, and will handle its annual winter campaigns. The appointment does not affect the charity's relationship with Kitcatt Nohr Alexander Shaw.
Samaritans' current winter appeal was created by Lunar Communications, part of AMV BBDO, and is supported by The Vodafone UK Foundation.
The campaign's 'doodle' style creative aims to show the charity is a confidential and non-judgmental service that can handle a variety of emotional issues - not just suicidal feelings.
In January, Samaritans appointed Dominic Rudd, former operations director at the NCPCC, as chief executive.