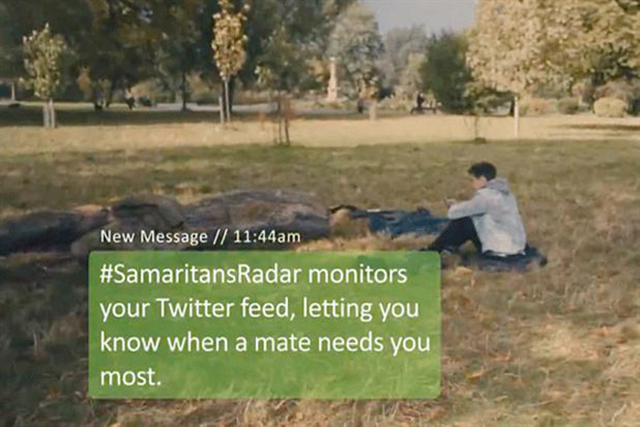 The app, called Radar, identified vulnerable people on Twitter by using an algorithm that picked out certain words and phrases from Tweets.
The app would alert users if anyone they followed on Twitter showed signs of distress and then offer advice on how to help.
Samaritans initially defended its app against accusations that it invaded privacy and could be used by bullies to target the vulnerable. But on Friday (7 November), the charity posted a statement online saying that it had suspended the app.
The statement, from Samaritans' executive director of policy, research and development, Joe Ferns, read: "Following the broad range of feedback and advice Samaritans has received since the launch of the Samaritans Radar app on 29 October 2014, including the serious concerns raised by some people with mental health conditions using Twitter, we have made the decision to suspend the application at this time for further consideration.
"We care passionately about supporting vulnerable people in a range of ways, and know it is important we get Samaritans Radar right."
Jam created the app, which was released on 29 October and was supported by Twitter's Ads For Good, which offers charities free promoted Tweets.
Read next