Samaritans "Real people, real stories" by Mother London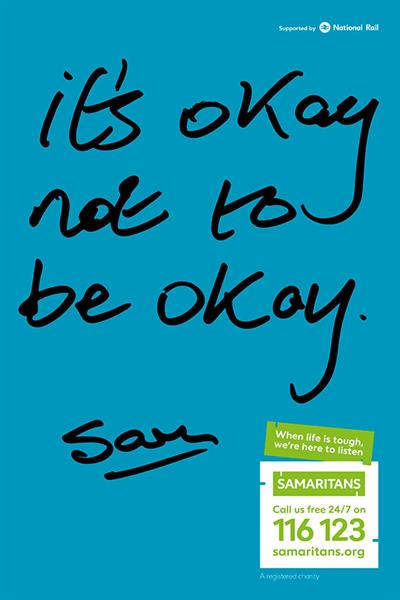 Samaritans' latest outdoor campaign features messages from real men who have experienced depression and suicide attempts, using their own handwriting.
The work was created by Mother and developed with Goodstuff Communications, with support from National Rail.
The creative idea is based on the insight that, for people in a place of desperation, the most comforting thing can be the knowledge that they are not alone in their experience.