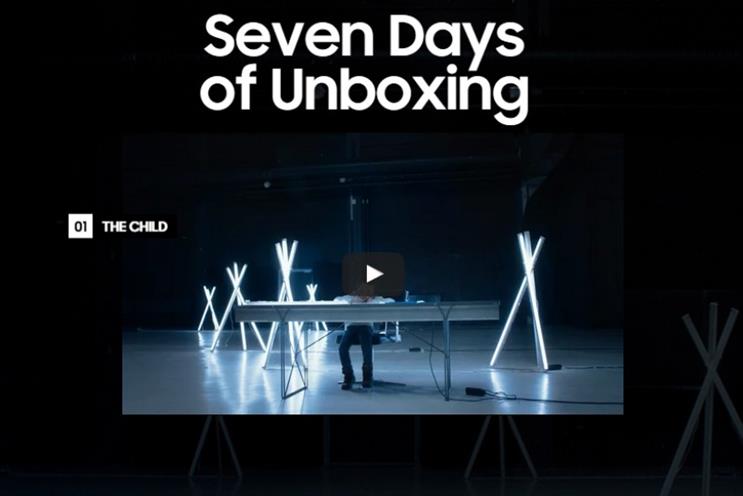 Unboxing refers to uploaded video footage of consumers unpacking new products, usually toys or consumer electronics.
Samsung's 'Seven Days of Unboxing' sees the phone maker give the idea an unusual twist. Six people will unbox the next Galaxy smartphone and give their thoughts about the product ahead of its launch - but the viewer will never actually see the new phone.
The first to appear throughout the week is a five-year-old boy called Tyson.
Adam Fors, Nordic head of marketing at Samsung said: "Today, the interest for technology products is greatest just before they launch.
"We can't reveal the product before it's launched but nothing says we can't show it to a few select people, and then let them tell the world what they see."
One reaction film will be released every day leading up to the official launch of the new smartphone, on 21 February.
Each film, created by Acne, will be released on a dedicated website, as well as on Samsung's social channels.
Brand: Samsung
Agency: DDB Stockholm