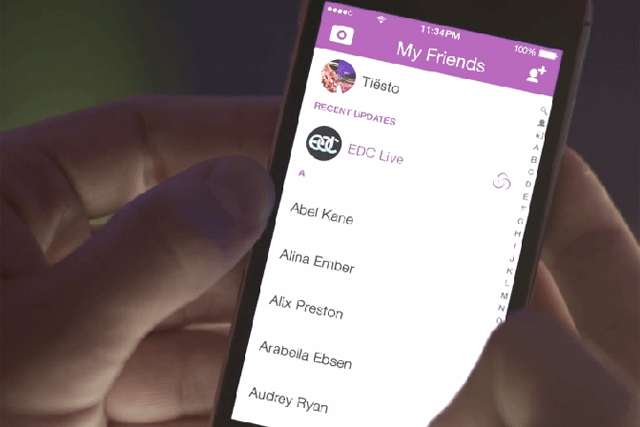 Samsung partnered with Snapchat for The American Music Awards on Sunday to upload backstage pictures and videos from the event.
Our Story lets users at the same venue contribute pictures to a feed for the particular event.
The sponsored content was placed in the feed in between the user-generated content.
Last week Snapchat launched a system to allow users to send money through private messages called Snapcash.
Snapchat ran the first ads on the app in October. Users can choose whether to view the ad, and it disappears once they have.