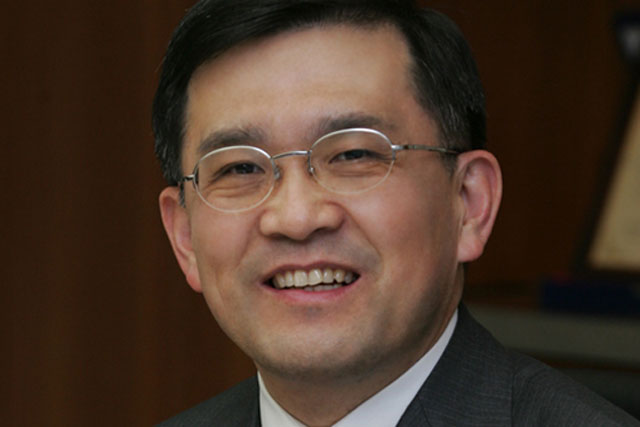 The BrandFinance Global 500 survey claims a combination of advertising and marketing investment in support of research and development (R&D) and new product launches helped Samsung increase its brand value by 54% from $38.2bn to $58.7bn.
Oh-Hyun was officially appointed chief executive on June 8, 2012, having previously held the position of vice chairman since December 2011.
Arch-rival Apple came in second in the survey with Steve Jobs successor Tim Cook guiding the company to a $16.7bn increase in value for the year ending 31 December 2012, which valued the company at $87.3bn.
David Haigh, chief executive of brand valuation agency Brand Finance, said: "It is now widely accepted that the CEO is the ultimate custodian of brand and reputation and they are increasingly focussing on ways of building brand strength and value.
"Steve Jobs was an expert in this regard, steering Apple to the top of the BrandFinance Global 500. With his passing, the title of international brandmaster is now very much up for grabs. "


Biggest brand value risers with CEOs
Rank
CEO
Brand
Brand value 2013 (US$bn)
Change (US$bn)
1
Kwon Oh-Hyun
Samsung
58.7
20.5
2
Tim Cook
Apple
87.3
16.7
3
Jeff Bezos
Amazon
36.7
8.1
4
Peter Voser
Shell
29.7
7.7
5
Jiang Chaoliang
Agricultural Bank of China
15.9
6.0
6
Martin Winterkom
Volkswagen
23.6
5.9
7
Fu Chengyu
Sinopec
13.5
5.4
8
Li Yue
China Mobile
23.2
5.3
9
Robert Iger
Walt Disney
20.5
5.1
10
Larry Page
Google
52.1
4.6
Source: BrandFinance Global 500

The survey also tracked the brands that saw the biggest fall in value. Hewlett Packard, led by Meg Whitman, experienced the biggest fall, dropping $5.6bn to $16.1bn.
HP is in the process of pursuing a criminal investigation into its acquisition of Autonomy after writing off $5bn in November as a result of alleged "serious accounting improprieties, misrepresentation and disclosure failures".
Another big faller was Mark Zuckerberg's Facebook, which was floated on the stock market last year. Its value dropped $3.2bn to $5.6bn, according to the research.
Biggest brand value fallers with CEOs
Rank
CEO
Brand
Brand value 2013 (US$bn)
Change (US$bn)
1
Meg Whitman
HP
16.1
-5.6
2
Michael Dell
Dell
6.2
-5.4
3
Stuart Gulliver
HSBC
22.8
-4.7
4
Mark Parker
Nike
15.0
-3.6
5
Cesar Alierta
Movistar
11.1
-3.2
6
Mark Zuckerberg
Facebook
5.6
-3.2
7
Vittorio Colao
Vodafone
29.0
-3.0
8
Kazuo Hirai
Sony
9.6
-2.7
9
Sherilyn McCoy
Avon
5.2
-2.7
10
Stephen Hemsley
United Health Care
7.6
-2.3
Source: BrandFinance Global 500