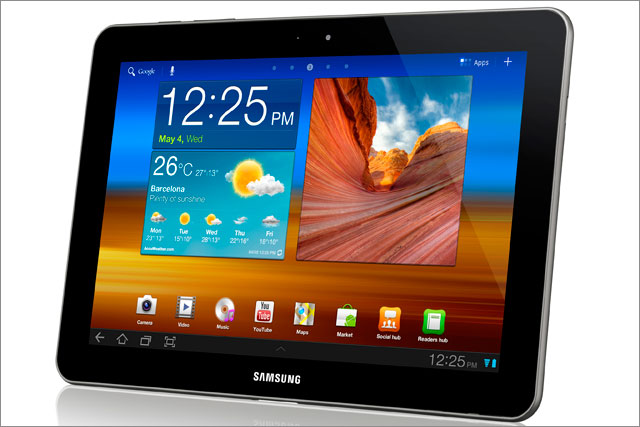 The district court of Düsseldorf granted a preliminary injunction, sought by iPad 2 makers Apple on 9 August, to prevent the sale and marketing of the Galaxy Tab 10.1 in European markets, as part of an ongoing dispute about alleged design similarities.
But Samsung will now be able to continue sales of the tablet in the UK after the temporary ban was lifted in all European countries except Germany itself, until Samsung appeals the ban at the same court on 25 August.
In a statement, Samsung said: "Samsung welcomes the Dusseldorf District Court's decision to suspend the pan-European preliminary injunction against the Samsung Galaxy Tab 10.1.
"Samsung is fully committed to providing our innovative mobile devices to the market without disruption, and ensuring that consumers have a wider selection of innovative products to choose from.
"We look forward to the opportunity to reassert our intellectual property rights at the hearing scheduled on August 25."
Samsung's 10-inch design is a larger version of the seven-inch Galaxy Tab that was unveiled in September last year on Google's Android platform. Both the Galaxy Tab 10.1 and its rival iPad 2, launched in March, are on sale from £399.
Following the preliminary injunction being granted on 9 August, an Apple statement said: "It's no coincidence that Samsung's latest products look a lot like the iPhone and iPad, from the shape of the hardware, to the user interface and even the packaging.
"This kind of blatant copying is wrong, and we need to protect Apple's intellectual property when companies steal our ideas."
Google recently stepped up competition with Apple by agreeing to buy mobile company Motorola on 15 August, scoring it some 17,000 patents.