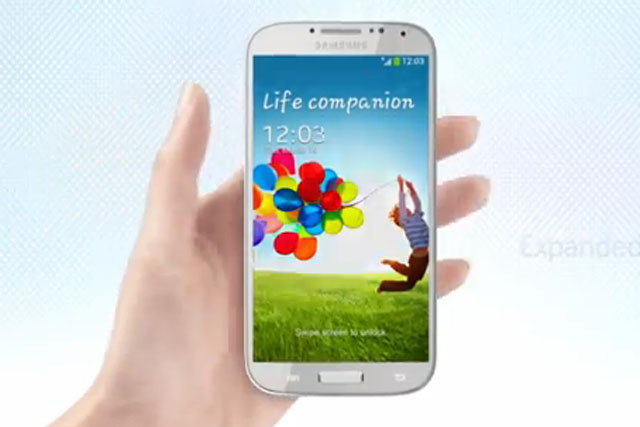 The South Korean company has estimated its fourth quarter earnings by operative profit will be around 8.3 trillion Won (£4.8bn), down by 18% on the previous quarter, and down 6% compared to the same period last year.
The squeeze on profits is thought to be due to a tougher smartphone market, where Samsung, despite being the world's biggest electronic group by sales, is experiencing slowing demand, coupled with increasing competition from Apple following the launch of the iPhone 5S and the cheaper 5C last year.
Samsung yesterday launched its new curved TVs, which it hopes will become the latest word in home entertainment.
The launch at technology show CES went awry however when Michael Bay, the director of the 'Transformers' action films who had agreed to present the new product, fluffed his lines and walked off stage.
Bay was due to demonstrate the capabilities of the new curved UHD sets by showing a clip of the new 'Transformers' film, but while introducing the new product onstage alongside Samsung's executive vice-president Joe Stinziano, he missed a line on the teleprompter, apologised and left.
He later wrote on his blog: "Wow! Just embarrassed myself at CES. "I was about to speak for Samsung for this awesome curved 105-inch UHD TV. I rarely lend my name to any products but this one is just stellar.
"I got so excited to talk that I skipped over the exec VP's intro line then the teleprompter got lost.
"Then the prompter went up and down – then I walked off. I guess live shows aren't my thing."