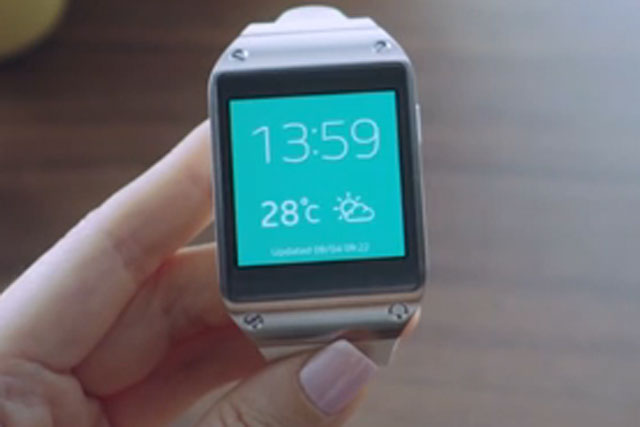 The Galaxy Gear received 58,000 mentions on social media sites, with only 10% of comments being positive during its launch on Wednesday, while the Galaxy S4 received some 140,000 mentions on the day of its launch in March, suggesting the smartwatch hasn't caught the public's imagination.
Ed Kitchingman, senior analyst at We Are Social, said: "Despite Samsung's best efforts, the Galaxy Gear left many observers feeling underwhelmed.
"To prevent it being forgotten about when Apple launch the rumoured iWatch, Samsung need to develop a compelling narrative to stimulate mainstream interest that this is a product the general public need".
Some 41% of comments about the Galaxy Gear were negative, with concerns expressed about its compatibility with other devices, the price and "even if it was a smartwatch".
Criticisms were also centred on the design, with many complaining it was too big and comparisons being made to it just being an Apple Nano with a wristband.
Issues around compatibility came about due to the smartwatch only being able to link up to Samsung smartphones, although this appears to be an attempt by Samsung to create its own ecosystem that emulates the one created by Apple.
The remaining 49% of comments were neutral comments concerning the Galaxy Gear's features, which include the ability to make calls and take pictures.