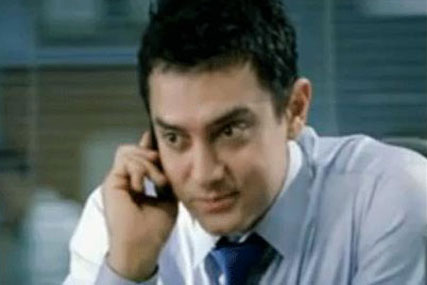 The TVC has been created by Cheil India and the production house is Red Ice.
In the ad, Raghu's family is elated when he informs them over the phone that he has been appointed to the position of manager in his office.
When his father chides him for being too indulgent and buying a new Samsung Guru phone, Raghu, portrayed by Aamir Khan, points out the benefits of the phone's ability to accommodate two Sim cards.
This is the fourth ad in the Samsung Guru series this year [view the earlier ads here ].
Vedobroto Roy, associate vice president, creative, Cheil, said: "The target audience for Samsung Guru is quite defined. For them, a phone costing Rs 3000 is a big decision and he also has a whole range of choices between Chinese and Indian players."
"We've invested money in creating a face for Samsung Guru and it has to make a statement. Hence, the ads are very honest."
Asim Warsi, vice president, marketing, Samsung Mobiles, said the campaign is on target for the company's objectives.
He said: "It captures the little things of making life in the big city, while staying connected. For its emotional part, it has received a standing thumbs up from consumers, viewers and channel partners."
He also added that Samsung mobiles currently hold 20% value share in the Indian market.
He said: "Along with our entry portfolio in a sub-category like Guru, we hope to continue to edge our share up."