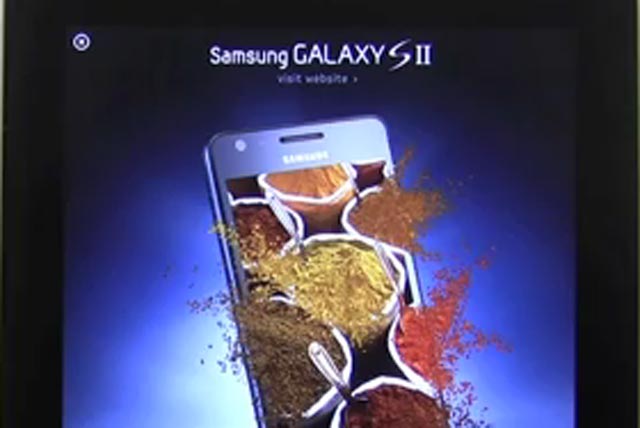 The campaign, which was devised by Starcom Mediavest and created by Cooliris, goes live today (30 June) and is being distributed via mobile ad network InMobi.
The six-figure campaign will run until 31 July.
The ad will be displayed on iPad's TV Guide app, where it appears at the bottom of the screen.
IPad owners are able to use their touch screens to interact with, and manipulate, an image of the SII.
For instance, when a user tilts their tablet computer, the image of the Samsung SII smartphone moves in response.
The ad employs 3D technology developed by Cooliris and creates a variety of effects to form a 3D image, including parallax and motion effects and more traditional uses of light and shade.
Milton Elias, Starcom's head of mobile, said: "As mobile technology continues to facilitate richer advertising experiences, we feel it's important to explore this exciting new avenue as a solution for our clients.
"Cooliris's 3D media ads take mobile and tablet ads to a new level of interactivity and consumer engagement that will play a part in defining the future of mobile advertising."