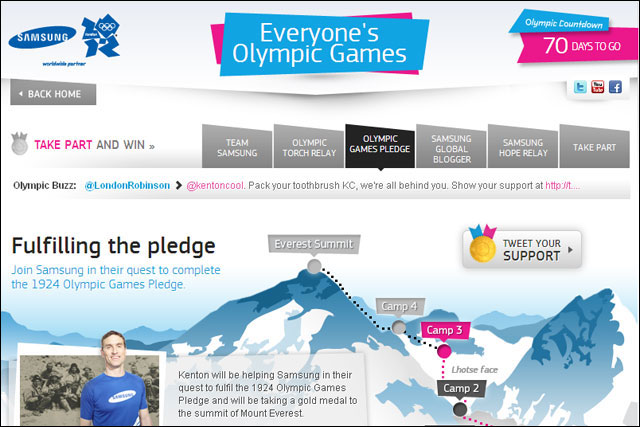 The Everyone's Olympic Games app, created by Jam, works as a social media hub for Samsung's Olympics content, and includes information on Samsung-sponsored athletes, the Olympic Torch Relay and the Samsung Hope Relay.
It also enables users to apply to be a Samsung Global Blogger for the Olympic Games and allows visitors to enter a competition to win tickets.
The app serves users bespoke information based on their Facebook profiles, such as their location and what their friends are sharing. It also pulls in content from Twitter relating to Samsung activity and sponsored athletes.
On Monday (16 May), Samsung launched its Hope Relay and announced it will donate £1 for every mile covered by members of the public participating in the relay in the run-up to the Olympics, to charities which help underprivileged children, such as Kids Company and International Inspiration.
Follow Sarah Shearman on Twitter @Shearmans