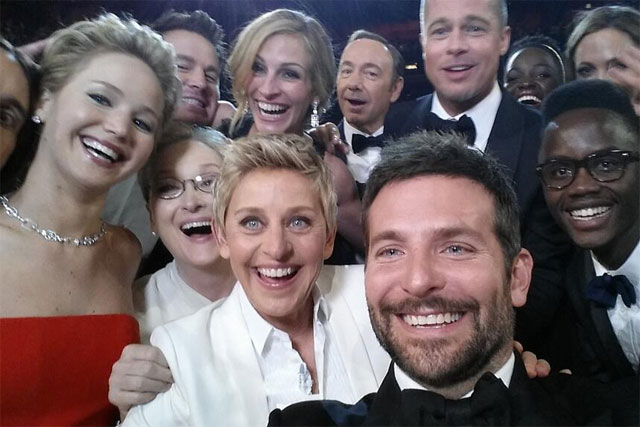 Following the DeGeneres selfie, which was re-tweeted more than three million times, Samsung expects to make product placement a key part of its marketing plans for the launch of the new Galaxy S5 device on 11 April.
Van Gennip said: "Definitely product placement on different levels will be something that is part of this campaign. We've done a lot of product placement in the past and one of the big things we've done is 'X Factor' which has been really successful for us.
"It doesn't necessarily have to be product placement on TV, it is also about influencer marketing by getting the device into people's hands so they can become real advocates about the device.
"There are always opportunities, specifically in the UK, where you do something that creates a lot of excitement with one big bang. How can we do something like that [Oscars selfie] again in the UK and do it even better?"
How can we do something like that [Oscars selfie] again in the UK and do it even better?
Samsung has renewed its' X Factor' product-placement deal for this year and will also be seeking to pursue a product placement strategy within the business community in order to push the Galaxy S5's business credentials.
The Galaxy 11 marketing campaign, which features a 13-man all star football team, that is building up to a winner-takes-all match against "aliens" on a "virtual football pitch" will also form a key strand of the Galaxy S5 marketing campaign.
Van Gennip said the campaign will continue to run during the World Cup but denies it is an attempt to ambush the official sponsorship of tech rival Sony.
She said: "It is absolutely not [an ambush marketing campaign]. It has a very close link to the S5 and that is why it already started months ago. We are not a World Cup sponsor, so we would never communicate or associate ourselves with the World Cup because that wouldn't be fair.
"It has an element of football in it, but it is all about bringing the features of the S5 to life and creating a communication platform that runs for 10 months. It's not just ambush marketing because that would have to be very short and very targeted."
Health and well being will also form a key part of Samsung's marketing activity to tie in with its Gear Fit smart wrist band and the new Galaxy Gear smartwatch.
Van Gennip said: "We have been doing bits and pieces in the health arena previously, but it is now really coming together as one combined really strong ecosystem."