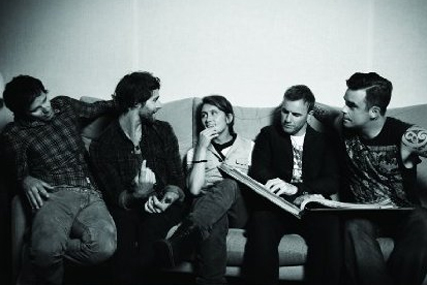 The technology group will use the tie-up to promote its various devices, in particular its Galaxy Tab, the soon-to-launch seven-inch tablet computer that the firm hopes will rival Apple's iPad.
The deal will enable Samsung to tap into the resurgence of interest in Take That, which peaked in July when the band was rejoined by Robbie Williams following a 15-year hiatus.
The agreement allows Samsung to embed its brand into various aspects of the tour. Marketing exposure will cover: stadia branding rights; live-streaming of concert footage; advertising and PR rights, including the use of all UK tour imagery in digital and point-of-sale material; branding on tickets and on signed merchandise; and access to Take That's social media fan base.
Simon Stanford, managing director of Samsung Mobile UK, said: "We intend this partnership to take Samsung's position in mobile entertainment to new heights and allow us to market our leading mobile technology and brand to millions of Take That fans.
"Samsung's loyal customers can look forward to enjoying music video clips, video streaming, music downloads and an extensive range of exclusive content."
The sponsorship was announced at a press conference in London, when the band revealed details of the tour. It will debut at Sunderland's Stadium of Light on 30 May 2011.
The band will play 14 dates in the UK and a further six in mainland Europe.