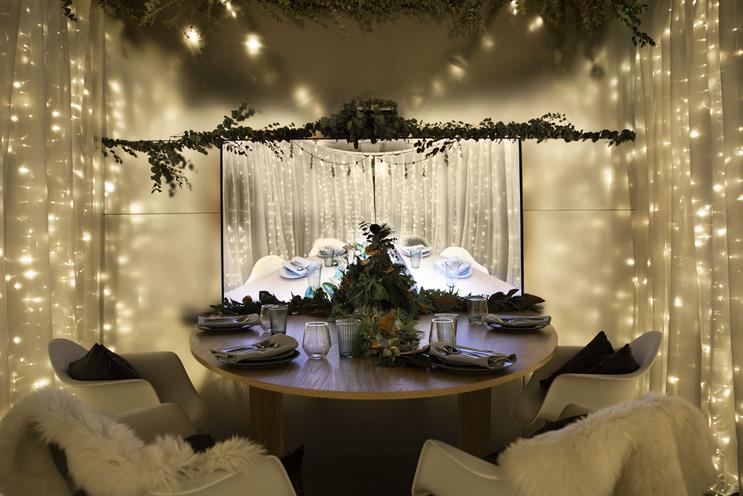 Samsung and Three are helping Irish families connect with their loved ones in Australia for Christmas with a restaurant that is "split" between two cities.
The "Connected restaurant" opens today for four days and gives people a chance to have a festive three-course meal in front of a large screen that shows a live feed of their family on the other side of the world.
All elements of the evening will be co-ordinated between Dublin and Sydney so that the diners feel as though they are at the same table, including the table service.
Guests will also get the chance to take photos that look as though they are sharing the same photo booth.
The experience was created by Boys & Girls, with Unit9 handling production.
Aislinn O'Connor, head of brand and marketing communications at Three Ireland, said: "At Three, we understand that people use our network every day for creating and sharing their special moments with loved ones far and near.
"Christmas, in particular, is the time of year that we want to take time to catch up with family and friends, but for many reasons not everyone can make it home for Christmas in Ireland. This is why we have teamed up with Samsung to create the world's first connected restaurant."