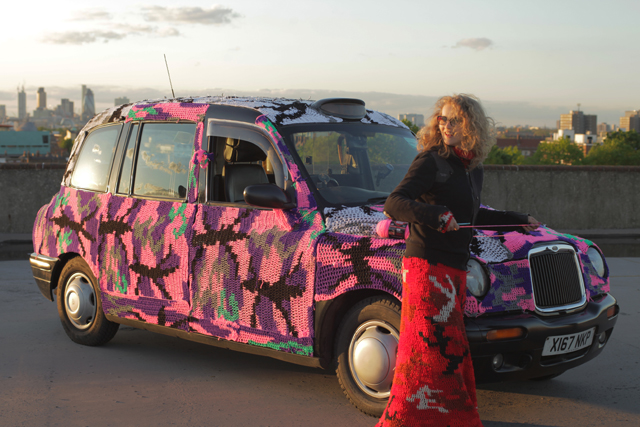 The first film in the 'Breakfree' series, which debuts this week, features 'guerrilla' textile artist Olek travelling the UK in a knitted taxi and adorning various landmarks with colourful knitted items.
This has already included putting pink knitwear on Anthony Gormley's Iron Men sculpture in Merseyside, an act that grabbed headlines last month, before Samsung's involvement became public.
The second film shows musician Mike Skinner of The Streets working with hip-hop group Man Like Me to help them achieve mainstream success, with a track to be released later this month. The third part of the series will feature an extreme-sports stunt.
The films, created by Jam, will be hosted on a dedicated YouTube page and seeded elsewhere. Samsung will also run a Twitter competition asking followers to tweet about moments when they have 'broken free' from everyday life.