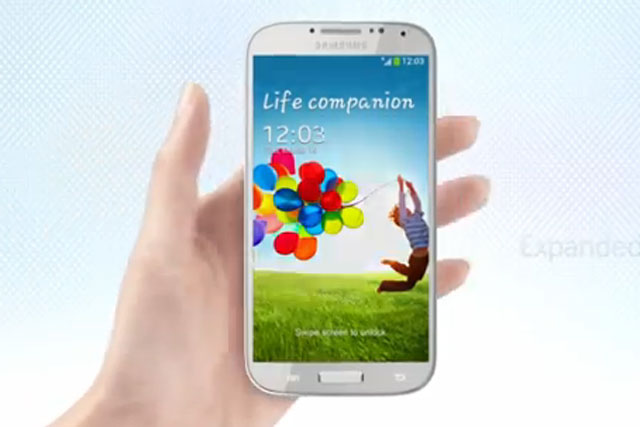 The South Korean firm launched the Samsung Galaxy S4 yesterday in New York. It is the first time Samsung has debuted a Galaxy phone in the US, in a development interpreted by observers as a challenge to arch rival Apple.
Phil Schiller, senior vice-president of worldwide marketing at Apple, attempted to take the sheen off the launch by criticising the Galaxy S4 for running on the "fragmented" Android platform.
Schiller told Reuters yesterday: "We are hearing this week that the Samsung Galaxy S4 is being rumoured to ship with an OS that is nearly a year old [and] customers will have to wait to get an update."
In a further attack on the Andorid platform, Schiller claimed that Apple knew "it's not just enough to have products pumped out in large numbers".
Samsung's new phone will run on the 4.2.2 version of the Jelly Bean iteration of the Android operating system, while the first version of Jelly Bean launched on 9 July last year.
Last night, the brand also unveiled the Samsung Hub, which will act as a single entry point for Samsung's five content services.
The Samsung Galaxy S4 will host the Samsung Hub, which will give easy access to Samsung's music, videos, books, games and learning content, within "a stunning magazine-style display".
The Samsung Hub also includes an integrated search that will show related content from the various content portals when a user searches for a keyword.
The mobile manufacturer has spent the last week building up hype for the launch of Galaxy S4 with a number of ads running on YouTube, the first of which has been viewed almost three million times (see below).
Some have suggested the launch of Galaxy S4 will be the moment when the South Korean firm finally eclipses Apple's dominance of the smartphone market.
James Chandler, head of mobile, at Mindshare UK said: "Two years ago, it seemed unthinkable that one of Apple's competitors could put their product development under so much scrutiny – so much so that just like iPad Mini, Apple are having to react to the market, rather than lead it
"The S4's capabilities and buzz post-launch, means that this genuinely could be Samsung's last launch in Apple's shadow."