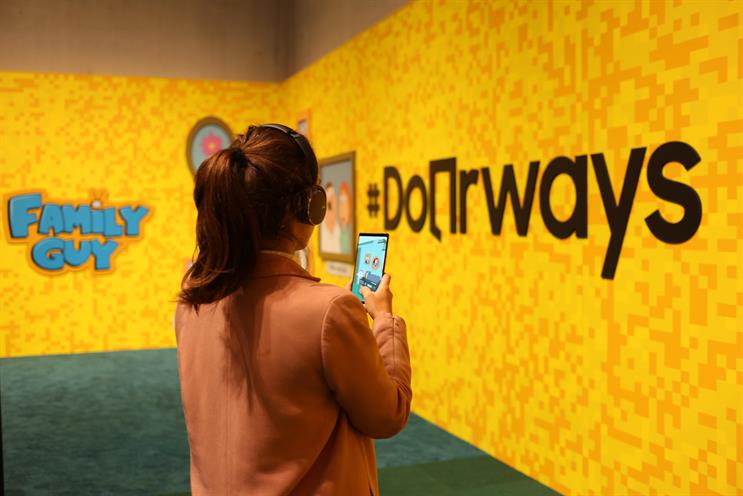 The experience, which is at global tech innovations show IFA in Berlin, aims to make smart devices "more fun and accessible".
The activation gives visitors a Samsung device as they as they enter the "Doorways" display area. They can access the Family Guy game using AR technology.
Guests can walk around the virtual house as their phones "act as a lens into the interior of the Griffin's house containing Samsung's Intelligent Home devices". They will receive a series of tasks for the main character Peter Griffin to show how Samsung's items work.
The players can learn how to connect a TV and a fridge to select ingredients, connect to the oven to turn it on, set a washing machine to run and change the temperature of a their fridge.
The experience has been created by Bartle Bogle Hegarty, MediaMonks, the Family Guy production team and Google.
BBH London chief creative officer Ian Heartfield said: "For many consumers smart devices and the internet of things can seem like a complicated concept. It can be difficult for them to see what these devices can do and how they can all work together to benefit them.
"This need to bring it all to life for consumers is why we developed Doorways. Harnessing AR and the wit of Family Guy gives Samsung a unique solution to a complex challenge."