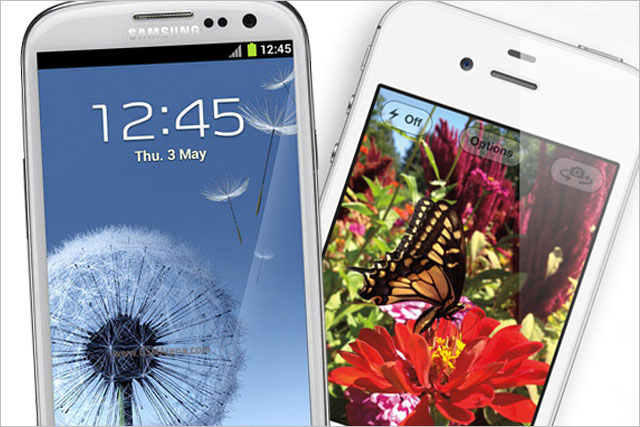 Apple lawyers went for the jugular in the closing statements to the nine-strong jury as Apple claimed Samsung ripped off its intellectual property to produce its Galaxy smartphone, raking in $8bn.
Bill Lee, a lawyer representing Apple, said: "Apple took five years to bring this [smartphone] revolution to us. Samsung took three months to copy it.
"They copied our products and they made $8bn. They are saying they want to keep that $8bn."
Samsung has countersued Apple for a sum reported at $519m, alleging Apple has infringed its technical patents.
Samsung lawyer Charles Verhoeven put forward a less emotional and more technical case in his closing rebuttal.
Verhoeven targeted the press sitting in the Californian court in his closing statement and said: "Your decision, if you go Apple's way could change the way competition works in this country."
The three-week long trial, which concluded yesterday (21 August) with 109 page-long jury instructions that took over two hours to read out, now rests with the jury, which will start deliberations at 9am today.
An eleventh hour call between the two companies' chief executives on Monday night failed to hammer out an out-of-court settlement.
Both sides put forward robust claims with Samsung's lawyers claiming the iPhone itself was based on ideas from Sony designers Takashi Ashida and Yujin Morisawa that were read in a Businessweek article by Apple execs including Steve Jobs.
Samsung presented an image of an iPhone prototype that was created after this story came out that even had a Sony logo, according to The Times.
Consequently, Samsung's lawyers have argued that if Apple had ripped off Sony's design, it could not claim damages from Samsung for following a similar approach.
Meanwhile, Apple kept on alluding to the "crisis of design" at Samsung that allegedly led to the company ripping off the iPhone for its Galaxy phone.
JK Shin, Samsung's head of mobile communications, sent an email to staff a month before the Galaxy was released in 2010 that admitted to a design crisis.
The email read: "All this time we've been paying all our attention to Nokia. Yet when our UX [phone] is compared to the unexpected competitor Apple's iPhone, the difference is truly of Heaven and Earth. It's a crisis of design."
Apple lawyer Harold McElhinny has demanded the jury do not hold back in the verdict with an aggressive closing argument.
He said: "No Samsung execs were willing to come here from Korea and answer questions under oath. Instead … they sent you lawyers."

"They [Samsung] will not change their way of operating if you slap them on the wrist."

Follow @mattchapmanuk