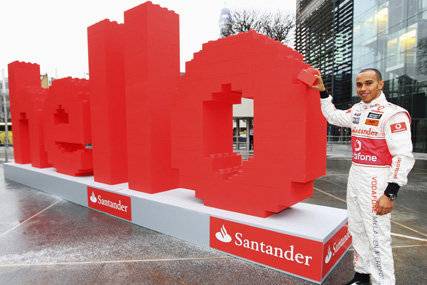 Euro RSCG secured the position without a pitch and will oversee a number of strategic projects for the bank's retail division as it looks to combat the public's perceptions of its poor customer service.
Engine, which has had a relationship with Santander since winning the advertising for Abbey in 2005, retains its lead status on the account yet Euros appointment appears to be a significant threat to this position given recent uncertainty on the business.
Keith Moor, the director of brand and communications at Santander, said: "Engine was reappointed as lead agency in December, and retains that status. We have now also appointed Euro RSCG to work on some strategic projects for us."
Euro RSCG previously worked on the Abbey advertising business between 1999 and 2003. Its sister shop in Finland already holds a relationship with Santander.
Engine was forced to re-pitch for Santander's advertising business last October, after the bank called a statutory review of its advertising relationships. The agency saw off Grey and Leo Burnett to retain the account.
Last month, Santander revealed that it was rethinking its marketing strategy to help combat the public's poor perceptions of its customer service.
The bank is introducing the new strapline "driven to do better", and will feature its brand ambassadors and Formula 1 drivers, Jenson Button and Lewis Hamilton, more prominently in its advertising.
Earlier this month Santander called a review of the advertising for its private banking division. The bank is looking for an agency to handle an integrated campaign that targets wealthy customers. The work is separate to Santander's consumer advertising activity.