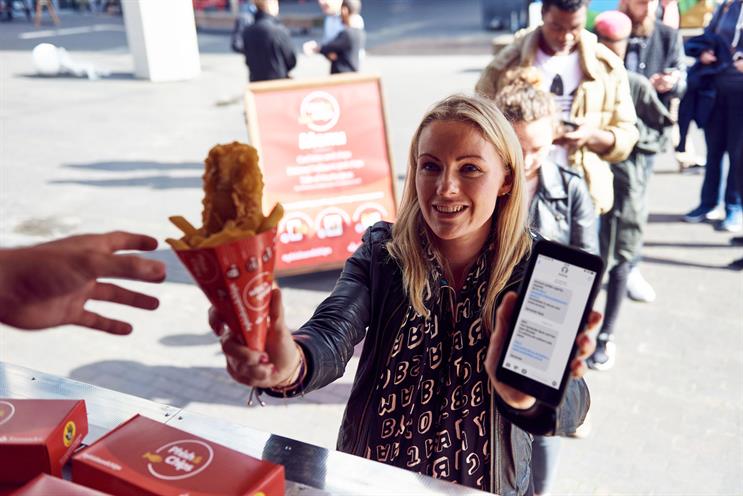 The bank wants to raise awareness of scam messages after its research found that 74% of Brits have been targeted over the past 12 months.
Customers will need to present a phishing email or smishing text for a portion of fish and chips. They will also receive advice on avoiding the tricks criminals use to steal people's money and identities.
Anyone who doesn't have one to show can take a quiz to identify a scam email or text.
The van is in Manchester today and will also visit Liverpool, Leicester, Birmingham, Cardiff, Bristol, London, Leeds, Glasgow over the few weeks.
Reza Attar-Zadeh, head of customer experience at Santander UK, said: "Santander takes the fight against fraud very seriously – we have seen the life changing impact it can have on people's lives.
"Consumer awareness is absolutely key to tackling what is currently one of the biggest threats to the security of people's finances.
"Our Phish & Chips van is a way of delivering our three key fraud prevention messages in an engaging way while educating people that both banks and consumers have a role to play in keeping the fraudsters at bay."