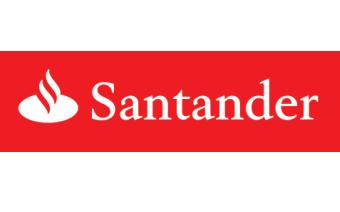 The Spanish banking giant is to rename its 1,300 Abbey, Alliance & Leicester and Bradford & Bingley branches by the end of 2010.
The Santander brand currently operates in over 40 countries worldwide, but to date has only received UK exposure through its sponsorship of the Formula One British Grand Prix. Recent advertising for the high-street banks has also carried the strapline 'We are Santander'.
'Bringing together the three brands means it will be even easier for customers to manage their finances as they will have access to over 1,300 branches once the change is complete,' said António Horta-Osório, chief executive of Santander's UK businesses. 'With this in mind the time is right to make the move to a single UK identity as Santander, a powerful new force in the UK banking.'
UK marketing for each of the Abbey, A&L and B&B brands is headed up by Keith Moor, who succeeded Jeremy Davies as director of brand and communication last year.
Earlier this year, Moor told Marketing the bank would hold back from a complete rebrand of its UK banking portfolio for fears of 'alienating' consumers: 'We have to be careful - you don't want to alienate the customers and make them feel unwelcome. We are taking them on a very gradual journey. The point of introducing a bit more red, and a bit more imagery to do with the Santander brand, is that it has to deliver extra value to A&L and B&B. So we'll be using the Santander red more in the marketing and promotional space, rather than branding.'