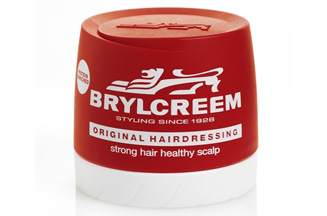 David Beckham was the last Brylcreem Boy to represent the brand in 1998, but was dropped from adverts in 1999 when he shaved his head.
The revamped range will start hitting shelves in July and the new Brylcreem Boy is expected to be announced in October. Brand-owner Sara Lee is currently finalising a contract with the new face of the brand.
The FMCG company said that to appeal to its male consumer base it needs a celebrity that both looks good and who has achieved something credible in his career. It hinted the celebrity lined up is an up and coming star.
Brylcreem was established in 1928 as a hair product for the mature man. The first Brylcreem Boy introduced to the brand was English cricketer Denis Compton who fronted campaigns in the 1940s.
In 1993, Sara Lee acquired Brylcreem and began promoting the brand to men aged 16-30.
Here at Marketing we've put together a list of candidates who we think might be up to the job.
Danny Cipriani
The 21-year-old Wasps and England rugby star is no stranger to brand tie-ups. Cipriani has a multimillion-pound deal with Adidas to act as a brand ambassador and features in campaigns for French fashion label Eden Park.
Alex Turner
Alex Turner, the moody front man for band the Arctic Monkeys, has a great head of hair. But although his image suits the Brylcreem brand Turner keeps a very private life and has a tendency to shun media publicity.
Matt Smith
Perhaps new-kid-on-the-block Matt Smith would be a choice ambassador for the brand. The young actor is set to take over from David Tennant in TV series Doctor Who. Aged 26, Smith could appeal to both young and old Brylcreem users.
Nick Hoult
Fresh faced actor Nick Hoult, best known for playing Tony Stonem in teenage drama Skins, has all the right credentials for a Brylcreem Boy. But would he appeal to customers aged older than 18?