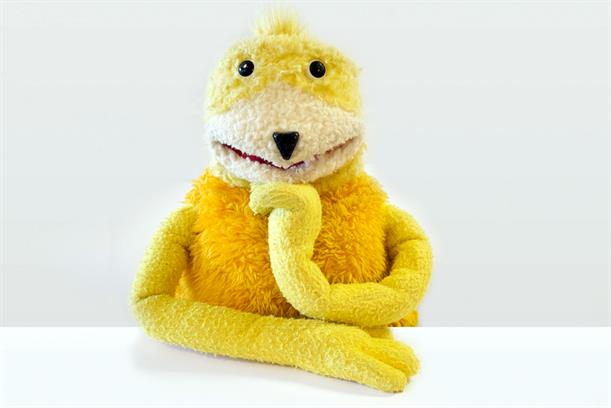 Levi's:" Flat Eric".
The ad that got me into ads. I absolutely loved the little head-banging, finger tapping yellow puppet that changed pop culture. It's effortless and joyful to watch. And I think one of the first advertising icons to claim internet presence. (I'm still kicking myself for selling my Flat Eric toy in a car boot some years back.)
Hamlet Cigars: "Photo Booth"
Whenever I think back to adverts that have really caught my attention, I can almost guarantee that they have probably made me laugh. And this one is funny. Laugh out loud funny. A simple idea, but one that's perfectly performed and executed. I could watch this commercial time and time again.
Ikea: "There's no bed like home"
I can't think of an Ikea commercial that I don't like. So naturally, Ikea had to be on list. 'There's no bed like home' was one that caught me by surprise. It's entirely beautiful. The convincing fall, and the narrated passage from Shakespeare's The Tempest really hits the spot. The whole thing makes me long for my bed. And dream that I'd made it.
State Street Global Advisors: "Fearless Girl"
Sometimes a piece of work just makes you feel really proud of our industry. Not because you were a part of the idea, but because the people behind it have gone and done something that we are all striving to do. And that is to shape and create culture. Fearless Girl did this. Impactful, powerful, and truly memorable.
And what ispires me now..... creative inspiration for me comes from many places. I have a magpie attitude to it. Always on the lookout. I tend to spend a lot of time in my own head observing people. Every couple of months I travel back up north, to see my parents. That's a magical two hours on the train where I can spend time in my own thoughts – scribbling down fragments of other passenger's funny conversations, listening to music, observing nature. It's is the main reason I go home so often. (Sorry Mum, Sorry Dad)
Sarah Levitt is associate creative director at Now