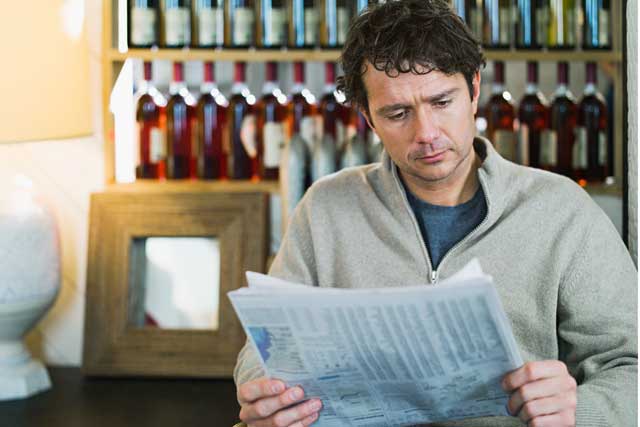 We've always known that daily newspapers have their biggest sale on a Saturday. Not for nothing is there a far bigger Saturday print run than on weekdays - and circulation directors have always kept media agencies abreast of the unofficial figures. Advertisers have therefore cut their cloth accordingly - and Saturday titles have the added attraction that, with large numbers of people choosing to consume a newspaper at a leisurely pace with breakfast after a long lie-in, shopping might be the very next thing on their agendas.
So it has to be a matter for celebration that, as of its most recent report, the Audit Bureau of Circulations has begun splitting out official Saturday numbers - and they make for interesting reading. The most gobsmacking figure of the lot comes courtesy of The Guardian, whose average Saturday sale in April, at 377,268, was more than double its average weekday figure at 177,876.
The Sun's Saturday sale is one-fifth higher at just more than three million; the Daily Mail sells around a million more, its weekday 1.7 million rising to 2.7 million; while The Daily Telegraph jumps from 519,319 to 760,956 and The Times from 349,414 to 482,789.
Having these figures in black and white clearly has implications for the dynamics of the marketplace - one that was previously grist to an informal negotiation now becomes more of a hard-and-fast currency. And, arguably, these numbers could now be bundled with Sunday circulation figures to create a clearer notion of the weekend as a differentiated and separate press advertising market.
Is that likely to happen? Dominic Williams, the director of print at Aegis, hails the publication of these figures as a positive move. He says: "While it may just confirm what we already knew, having these numbers gives us greater visibility as regards reader habits and enables us to plan more efficiently. Store and product launches will benefit from increased Saturday circulations, which are, in some cases, double the weekday numbers."
On the other hand, he argues that weekdays shouldn't be devalued because of this. He wonders whether tablet and mobile readership might be growing to significant levels on Mondays to Fridays, reflecting the new habits of commuters.
"We also need to consider the consumption habits throughout the week - the mindset of the reader is different and should not be ignored," he points out. "We cannot analyse ABC figures without considering them in the context of the National Readership Survey. NRS data proves the theory that there is more opportunity to pass on papers during the commute, for example, resulting in comparatively higher readership per copy figures for weekday editions versus their Saturday counterparts."
David Wilding, the head of planning at PHD, reckons planners and buyers will approach this question very differently. Buyers, he says, will weigh circulation uplift (and they've always known about it) against the risk of diminished standout because of clutter. Planners are far more interested in creative opportunities. He explains: "The real story for me here is less about the numbers and more about context. Saturday should be treated differently by advertisers because it's Saturday, not because the numbers are higher. For instance, I loved the stuff that Lurpak did (in a long-running campaign that launched back in 2009) around Saturdays being breakfast day, for example - it really tapped into that Saturday context."
Meanwhile, Eve Samuel-Camps, the head of press at UM London, is slightly more sceptical about the impact. She comments: "Everyone knows about the Saturday uplift. The key demand days have always been Thursday to Saturday, so you would have to keep in mind the whole issue of clutter, especially if everyone ploughed in there. What the publication of these figures does is reaffirm what people knew anyway - and, where the difference between Saturday and weekday circulations is significant, it might actually have more of an impact on demand and pricing on the earlier days of the week."
Amy King, the head of press investment at MPG Media Contacts, tends to agree. She sums up: "Day of week all depends on clients and what they are looking to achieve. Retail advertisers will always focus their spend in the run-up to Saturday and on Saturday itself - the key retail day. This is core for a retail message and that situation won't change. Other sectors, such as travel, trend towards the start of the week as this is when people are looking to book holidays."
MAYBE - Dominic Williams, director of print, Aegis
"We need to remain mindful that weekend planning will be dependent on campaign objectives. The benefit of chasing the Saturday number could be outweighed, for example, by tactical placement on the Monday for a product launch."
YES - David Wilding, head of planning, PHD
"We all know that Mondays and Fridays, for example, are different. I'd urge even more transparency on ABC numbers so that conversations can switch even further towards strategy."
NO - Eve Samuel-Camps, head of press, UM London
"I can't see it driving a huge change in demand, though it might have an impact from a pricing perspective. Demand is driven largely by a client's business or campaign needs. Saturday is pretty busy already."
NO - Amy King, head of press investment, MPG Media Contacts
"The availability of Saturday circulation figures will not change day of week preferences. It's common knowledge that Saturdays have higher circulations - any buyer just has to ask their sales rep. It hasn't changed anything in the past and won't now."