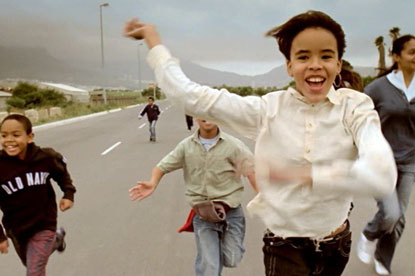 Born to run was shot in deprived areas of Durban and Cape Town, South Africa, with the aim of encouraging people to donate money to the charity.

The ad, which breaks on Friday (11 September), ends with the line: We save the children. Will you?

The spot was directed by Ben Quinn through Serious Pictures and creatively directed by Walter Campbell.

The soundtrack was provided by Russ Jones at Condiment Junkie, and The Mill worked on post-production.
Digital activity was through AKQA.