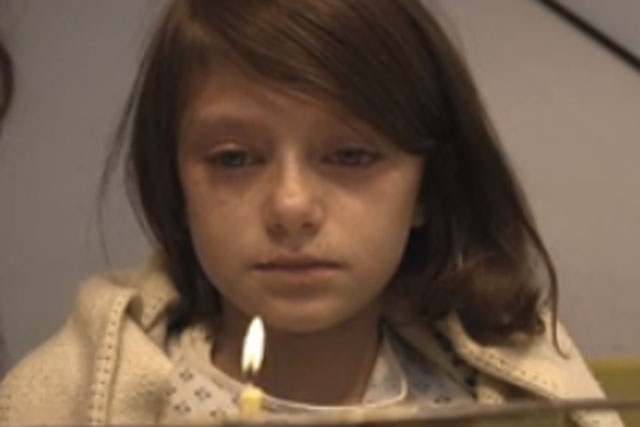 The "If London was Syria" film opens with a girl celebrating her birthday in London with family and ends a year later as the girl, who has been made homeless and fatherless, stares blankly at her birthday cake candle.
Jack Lundie, director of brand and communications at Save the Children says: "It's easy to forget that Syria was a middle-income country, where children enjoyed the benefits of education, healthcare and the other basic rights our children take for granted – not to mention Facebook accounts, video games and youth culture.
"We hope the video will offer a new perspective on the devastating impact this conflict is having on innocent Syrian children. The message to the public is just because it's not happening here, doesn't mean it's not happening."
Don't Panic created the film that stars newsreader Natasha Kaplinsky and the film has been released this week ahead of the three year anniversary of the Syria crisis, which has left 100,000 people dead and created two million refugees.
The campaign will invite people to sign a petition asking prime minister David Cameron to use his position on the UN General Assembly to push for UN humanitarian agencies to be given permission to cross borders and lines of fighting to reach Syrians caught up in the conflict.