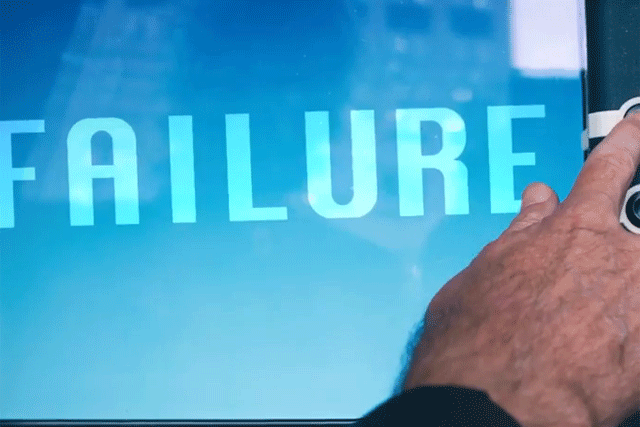 The 'Most Shocking Second a Day' featured the crisis in Syria. It has now been watched 33 million times and won a Cannes Lion at this year's awards.
The charity has again used Don't Panic, the original film's agency, to create a new work that highlights the devastating outcome for children who do not learn to read.
The film, titled 'Ten Minutes a Day Could Change Everything' is being released today.
It is part of the charity's 'Red On. Get On' campaign that tackles the number of children who leave primary school with poor reading ability.
It asks parents to spend ten minutes a day reading to children and urges the public to volunteer to help disadvantaged children improve their reading.
The online film starts with a father who is too tired to read to his child and switches on the TV instead. It goes then continues to show various scenarios throughout the boy's life where not being able to read has a negative impact. These include not being able to fill out a job application, acting on bills and paperwork and difficulties with social activities like catching the right train.
The film was directed by Jonathan Pearson through Unit 9. Don't Panic's Richard Beer was both the creative director, and scriptwriter alongside Joe Wade.
Ceri Richards, director of brand and communications, Save the Children, said: "It's shocking that 40 per cent of our country's poorest children leave school not being able to read well.
"Our film shows the struggle and difficultly that a child can face if he or she doesn't read well and the impact this can have once they grow up."
She said she wanted to use "powerful digital content" to spread the word about the 'Read On.Get On' campaign.
Richard Beer, creative director, Don't Panic, said: "It's easy to take for granted that everyone can read, but the UK is actually one of the most unequal countries in Europe when it comes to reading ability.
"We wanted to create a video that drives home the serious consequences of illiteracy in a way that doesn't come across as didactic or detached. And, as with all our videos, we wanted to create something people want to share, rather than buying media and not giving them a choice."
Don't Panic also created Greenpeace's 'Lego - Everything is Not Awesome' film.